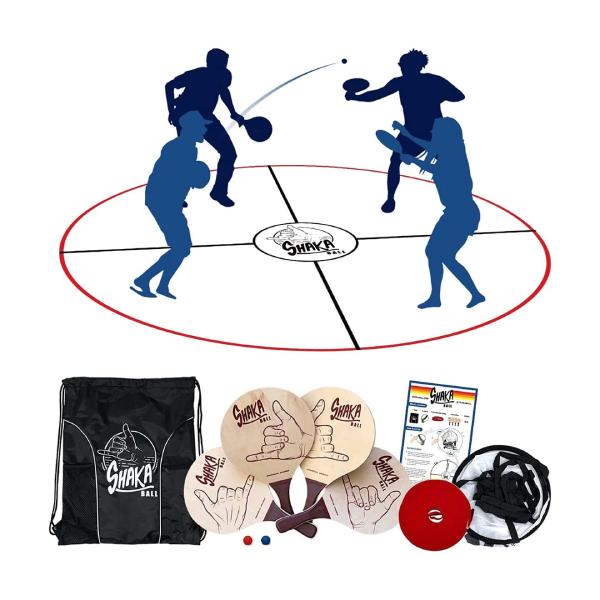 Shaka Ball
ShakaBall is a super fun, active and competitive 4 player paddle game! The best outdoor game to play with friends, family and kids at the beach, park, camping, or in the backyard! 
LEARN MORE
SHOP NOW

Fun for the whole family!
What a fun outdoor game. Takes about 2 minutes to set up and learn.

Darin S. Campbell

Shaka Ball ROCKS
This game is extremely fun 4 square with a Californian surfer touch!

Lindsay R.

Great beach game!
Played for hours! Loved it

Susie Willson