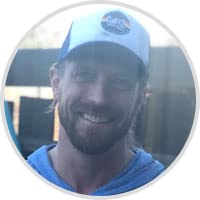 Pace
Co-Creator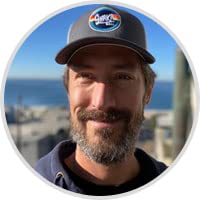 Chris
Co-Creator
Describe your products in 3 words
Versatile, Addictive, Inclusive
How did you come up with the idea for this product?
Shaka Ball was born as sufer's beach game, played with beach paddies on the sand while waiting for waves. But it was so much fun to play, it started to become the main event among freinds hanging out on the beach or the backyard... The game has continued to be a huge hit since introduced to more and more players, and our excitement in sharing it resulted in launching a Kickstarter campaign in 2018.
What makes you product special?
The REAL magic happens when you're in the heat of the competition. The rules of the game are quite simple, but the state of play escalates quickly as ou sharpen your rapid-fire paddle skills. Never underestimate the cunningness of your opponents, and don't be afraid to put out some of lyour own tricks from your proverbial sleeve. And no matter how competitive it gets, laughter is pretty much guaranteed.
What has been the best part of your experience
The best part is watching new players get introduced to (and immediately fall in love with) the game. Anyone who has played knows how hard it is to put the paddle down once you get into it. And it's been so fun working with family and friends (thank you all so much!) to help bring Shaka Ball to the world.